N. S. Wikarski
Nancy Wikarski is a fugitive from academia. After earning her Ph.D. from the University of Chicago, she became a computer consultant and then turned to writing historical mysteries and adventure fiction.

Her short stories have appeared in Futures Magazine and DIME Anthology, while her book reviews have been featured in Murder: Past Tense and Deadly Pleasures.

Her Victorian Chicago Mystery Series, set in 1890s Chicago, has received People's Choice Award nominations for Best First Novel and Best Historical as well as a Lovey Award
Novels--
Victorian Chicago Mysteries
The Fall of White City (2002)
Shrouded in Thought (2005)

Arkana Archaeology Adventures
The Granite Key (2011)
The Mountain Mother Cipher (2011)
The Dragon's Wing Enigma (2012)
Riddle of the Diamond Dove (2013)
Into the Jaws of the Lion (2014)
Secrets of the Serpent's Heart (2015)
The Sage Stone Prophecy (2016)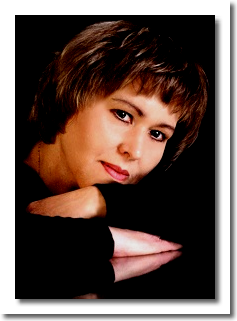 PUBLISHED WORKS
Book Reviews--
Murder: Past Tense (Quarterly, 2000 - 2002)
Deadly Pleasures, Historical Potpourri column (Quarterly, 2003 - 2006)

Short Stories--
"Careless People" in Futures Mysterious Anthology Magazine (Dec., 2001)
"The Only Game in Town" in DIME Anthology (Quiet Storm - June, 2004)
Nomination for Best Traditional Amateur Sleuth.

Her seven-book Arkana Archaeology Adventure Series is an Amazon bestseller. THE SAGE STONE PROPHECY (Arkana series finale) received a Best Mystery of the Month award nomination from L.A.S. Reviews.

The author is a member of Mystery Writers of America, the Society of Midland Authors, and has served as vice president of Sisters in Crime - Twin Cities and on the programming board of the Chicago chapter.